Get Into Your Yoga Poses For A Better Healthier Life!
Yoga is considered a spiritual art that disciplines the body and prepares it for long-term health benefits ahead. In contrast to the monotonous gym routines that do not seem to change even after months, yoga challenges you to play around with different aspects of your body and go into something new and more challenging every progressing week. Yoga is not only good for the body but for your mind as well. It brings in a lot of benefits, some of which have been listed for you. Don't have a yoga mat to practice with? No worries! Get one here!
Benefits of Yoga:
1-More flexible you
The postures in yoga make you bend at different angles in extremely unrealistic positions that would have the spectators look at you with eyes wide open. Your first yoga class might be all about stiff limited movements but once you get into practice, you will feel your joints and muscles loosening up a lot. Using resistance bands might help with your flexibility, so it is worth researching the best one for you.
2-Helps fight obesity
Yoga has been known to be great for losing weight. The postures and the poses that the body is made to go through during yoga, allow it to burn fat and lose those extra pounds. The people who do it regularly have reported having better metabolic rates and healthier bodies that are toned up to perfection. It6 burns those extra pounds, leaving behind a perfectly toned-up body that can do wonders with its flexibility.
3-Digestion is improved
The yoga poses can help with the bowel movement and may also resolve all sorts of digestion issues. Yoga works at focusing all the energy at a single point to enhance its strength and functionality. People who suffer from digestion issues can go for the yoga poses that are designed specifically for this purpose. Although, if yoga doesn't quite seem to work for you, you can instead try acupuncture for digestion instead as this is said to have healing properties by aiding the release of certain enzymes in the digestive tract, and therefore release any issues you may be experiencing. There is plenty out there for you to try and combat these disturbances.
4-Breathing issues and asthma
The breathing pattern and exercises that are done during yoga increase your respiratory health. There are in fact poses designed especially for this purpose.
5-Lowers sugar levels and blood pressure
People who are usually complaining of high sugar levels in their blood or high blood pressure are advised to take up yoga regularly. It helps with the blood circulation and works to maintain all the stats in safe limits when done regularly.
6-Low cholesterol, fewer heart diseases
Cholesterol levels in the body are lowered that further lower the risk of heart diseases in the body. With better circulation, the heart is strengthened as a pumping muscle making it less prone to go weak and attract problems.
7-Less stress, better sleep
Yoga has been considered a great dose of anti-anxiety treatments that help the body fight against anxiety and all the piled-up stress. There are yoga poses that make the body relax and go into that calm mode which helps you sleep in better. There have also been instances where it was reported that yoga has proven to be really effective for depression. I would urge anyone to take up the art of yoga if they get the chance to, like look at all the benefits it could offer you. As good as yoga is, I know that it's not everyone's cup of tea and that's why they may turn to cannabis to help with sleep and stress, (it's been known to work too). Websites like Buy My Weed Online (https://buymyweedonline.ca/sativa/) are supposed to be quite good for these types of things. I would definitely recommend trying yoga first before giving anything else a go, as it could end up helping you in more ways than one.
If you do decide to go down the route of using marijuana, you must discuss with your doctor first about your options. You may choose to smoke it, in which case, you can look online at fat buddha glass dab rigs to see how you can use them in your routine.
Yoga is all about filling the body with positive spiritual energy. If done regularly, you will be amazed at the goodness it can bring into your life.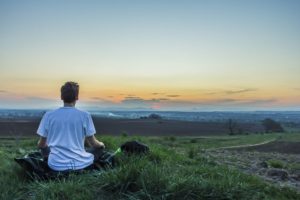 I st make sure it is comfy. I ordered my yo"https://www.amazon.com/gp/product/B00E8AIJ4W/ref=as_li_qf_sp_asin_il_tl?ie=UTF8&tag=thecause iwonoflif-20&cre5&linkCode=as2&creativeASIN=B00E8AIJ4W&linkId=8f3ad7f6bb739cd7563110a79fbc0bfb">Amazon and I love it! They have so many different design options! My favorite one is this one called "Tree of life!"
It's your life, MAKE IT EPIC!
-Jhon LeBaron